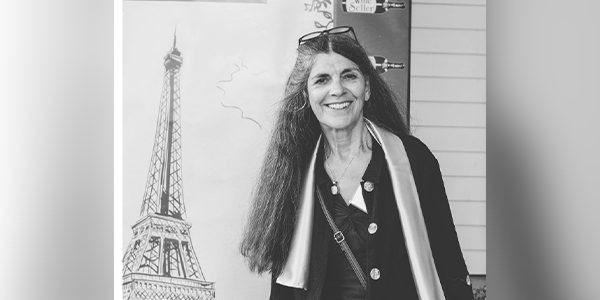 When I was preparing my will, I decided to leave a planned gift for Centrum. Leaving a Legacy gift for Centrum was an easy decision for me.
Working with Centrum, I believe strongly in its mission and important unique role for arts and creativity in the Pacific Northwest. Centrum builds confidence, offers a safe environment to take risks, and empowers voices. The arts have the power to help people change perspectives, heal, age creatively, grapple with complex emotions, and lead more productive lives. The arts can transform a place, and help people understand where they came from and forge a new future. My legacy gift to Centrum will help sustain cultural traditions passed on from master artists to younger generations of people, and create the future that I want for our world in the long-run.
Through creation of art—music, writing, visual art, and dance - and with strong values of community and civility, Centrum workshop participants express themselves and find their voices. Sharing their art with others helps build mutual empathy that drives a just society. Young students often say their time at Centrum has been the best week of their life and return to their schools and communities charged-up with new leadership skills, self-confidence, critical thinking skills, and greater compassion for diversity in other people. I feel strongly about making sure Centrum continues to provide children and adults from all walks of life with a wide variety of music, arts and culture programs.
I see competent dedicated people producing Centrum's wide array of programs, master musicians and artists teaching, and the real profound difference these workshops make in participants' lives. My legacy gift to Centrum will help perpetuate these amazing workshops.
Centrum needs friends, supporters and benefactors—people who understand that the arts and culture programs that exist today are invaluable for future generations. I hope you will also consider a planned gift to Centrum.